Veneers – Aspen Hill, MD
The One-Stop-Shop for Dental Cosmetic Imperfections
Are you unhappy with the appearance of your smile? Whether you suffer from damaged, discolored, or misshapen teeth, porcelain veneers in Aspen Hill can help you achieve a beautiful smile that you can feel proud to let show. They're unique, custom-crafted restorations that are extremely versatile when it comes to concealing dental imperfections, making them a popular choice among patients who want noticeable and remarkable results. For questions or to schedule an appointment with your cosmetic dentist in Aspen Hill to learn more, contact our office today.
Why Choose Dental Center of Aspen Hill For Porcelain Veneers?
Stain-Resistant Dental Porcelain
Versatile Cosmetic Treatment
Customized to Fit Your Unique Needs
What are Porcelain Veneers?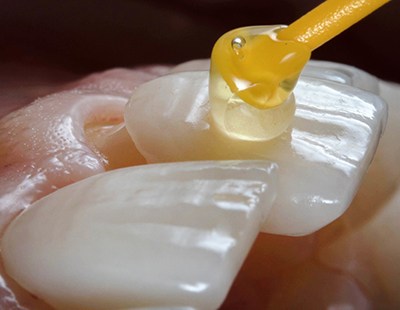 Veneers are custom-crafted shells that are made to fit over the surface of your teeth to conceal several flaws. They're made for each of your unique teeth and crafted from durable dental porcelain to withstand daily use. Once cemented over your natural teeth, they act to alter the shape, size, and color of them, providing a harmonious-looking grin that's aligned and damage-free. With daily maintenance and routine care, they can last for over a decade.
Solve a Variety of Cosmetic Problems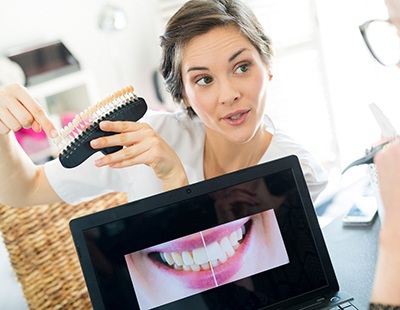 Porcelain veneers are able to make your smile camera-ready by fixing several different imperfections, including:
Chipped and cracked teeth
Severe dental discoloration
Gaps between teeth
Crooked or misshapen teeth
Teeth that look shorter
Minor misalignment issues
The Porcelain Veneers Process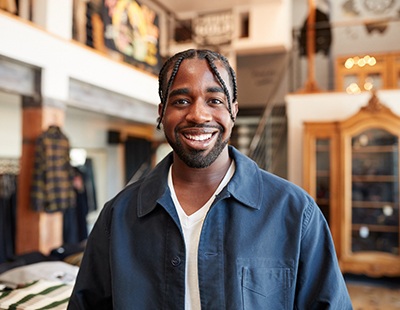 The porcelain veneers procedure typically takes place over the course of two to three appointments. Once you've decided that this cosmetic treatment is the right fit for you, we'll begin by preparing your teeth for the veneers. This involves us removing a small layer of your enamel to compensate for the thickness of the veneers, allowing them to lay flush with your natural teeth. Afterward, we'll capture digital impressions of the teeth you'd like repaired and send them to our dental laboratory to craft your veneers. Before you leave, we'll place temporary ones over your prepared teeth.
As soon as your permanent veneers arrive at our office, we'll call you in to finish the process. After making sure that they fit perfectly and match the color of your natural enamel, we'll remove your temporary restorations and cement the permanent ones on your prepared teeth. Once we're done, you'll be able to enjoy a beautiful and uniform smile.
Understanding the Cost of Veneers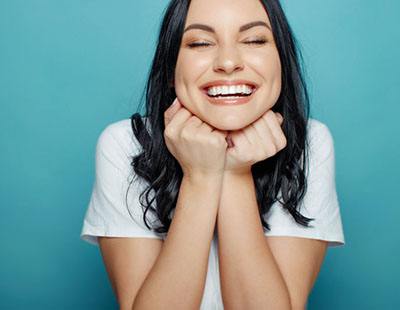 When it comes to dental work, you tend to get what you pay for. Veneers are no exception to this rule. The cost of veneers in Aspen Hill is often higher than that of other cosmetic dental treatments, but you have to keep in mind the investment you're making in your smile. Confidence in your pearly whites can open doors for you in your social life as well as your professional life. That said, it's important to choose the right cosmetic service for your unique smile. Read on to learn more about the price of veneers.
Veneers FAQs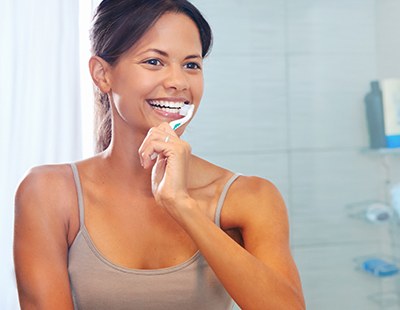 Learning all about the process of getting veneers, how they work, and the benefits they come with is an important first step in determining if this cosmetic dentistry solution is right for you. With that being said, it is completely natural to still have a few questions on your mind you'd like answered before committing to treatment. Since many of our patients prefer to do their research online, we've taken the time to respond to a few of the most frequently asked questions below. Of course, if you would prefer to speak directly with our team, don't hesitate to get in touch!
Who Is a Candidate for Veneers?
If you are struggling to smile confidently due to stained, cracked, chipped, or otherwise imperfect teeth, then veneers may be the smile-transforming treatment you've been looking for. Whether you are looking to address one tooth or undergo a complete smile makeover, priority number one is to schedule an initial consultation with our team. During this appointment, we will complete a thorough dental exam to confirm that your oral health is in good condition. If it isn't, then we will begin your journey to your dream smile with the appropriate restorative care. Either way, we will help you get the smile you've always wanted while preserving the health of your teeth and gums.
How Do I Care for My Veneers?
Caring for your veneers is an essential component of prolonging their lifespan. With this in mind, it is of the utmost importance that poor dental habits, like using tobacco products and chewing on ice, are avoided altogether. Another important step in protecting your new and improved smile is implementing a solid oral hygiene routine, which includes brushing twice a day and flossing daily. Next, make sure to visit our team every six months for a dental checkup and cleaning. Cutting back on your sugar intake and sticking to a vitamin-rich diet can also help by keeping your teeth and gums healthy from the inside-out.
Are Veneers Covered by Dental Insurance?
Since veneers aren't considered medically necessary, they typically aren't covered by insurance. However, since the fine print on dental plans varies from patient to patient, it is always a good idea to double-check! We are in-network with many of the nation's leading providers, so we would be more than happy to assist with the process. Otherwise, ask us about our in-house membership plan or third-party financing to make the cost of your treatment more affordable.
What Happens If One of My Veneers Comes Off?
Although rare, it is possible for one of your veneers to come off. If this scenario arises, do not attempt to remedy the situation on your own with an at-home solution, like super glue. Not only can this wreak havoc on your overall and oral health, but it can make it even more difficult to repair your smile. Instead, preserve your veneer in a plastic bag and contact our team right away. From there, we can walk you through the next best steps and schedule an appointment with our dentist as soon as possible.