Tooth-Colored Fillings – Aspen Hill, MD
A Natural Solution for Ridding Cavities
At Dental Center of Aspen Hill, our team of experts wants to provide you with safe and natural solutions that produce seamless and beautiful results. When dealing with cavities, you might assume there are no alternative solutions to the traditional amalgam still used by some dentists. Fortunately, there is, and it is not only safer for you as well as the environment, but it also blends in with your natural smile, making it virtually impossible for others to see. What is it? Tooth-colored fillings in Aspen Hill! Using a color-matched composite resin, we can quickly and easily apply it in just one dental visit. If you're ready to do something about your cavity-stricken teeth, contact our office today to schedule an appointment.
Why Choose Dental Center of Aspen Hill for Tooth-Colored Fillings?
Dental Professionals with Advanced Training and Experience
High-Quality Materials Create Blended, Seamless Smiles
Quick and Easy Results in One Visit
What Are Tooth-Colored Fillings?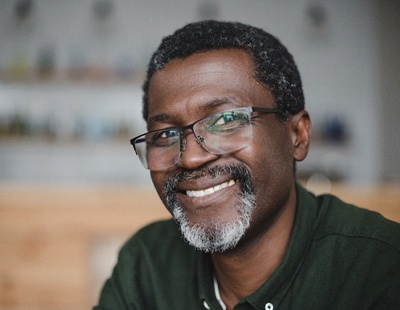 Tooth-colored fillings are a restorative treatment that uses composite resin to fill in the damaged areas of a weakened tooth. In the past, traditional amalgam was the only way to fill a cavity; however, with advancements in dentistry and a change in the types of materials used, patients can now enjoy a safer, more natural solution that is mercury- and metal-free and better for the environment.
Not to mention, tooth-colored fillings are matched to your natural tooth color, allowing you to repair your weakened tooth without the additional spotlight alerting everyone to your dental work.
How Are They Placed?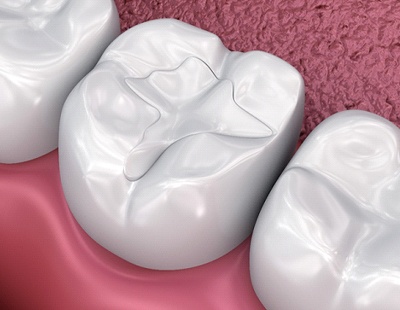 At Dental Center of Aspen Hill, our team can place your tooth-colored filling without removing much of the natural structure. Naturally, when a cavity in Aspen Hill occurs, the damaged areas must be removed and cleared of any remaining debris. Our team will administer local anesthesia before beginning this process so that you feel no pain whatsoever.
After the decay is removed, we'll fill it with the color-matched composite resin and use a special curing light to encourage the resin to harden into place. After making any final adjustments and providing a final polish, you will be able to enjoy a fully repaired smile that bears its own natural strength and lasts for years to come.
What Are the Benefits of Tooth-Colored Fillings?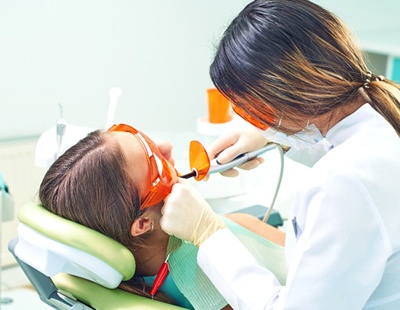 Nowadays, you'll be hard-pressed to find anyone eager to have a silver or gold filling put into place. Instead, the appeal of a restoration that blends in makes tooth-colored fillings a far more popular option. Some of the added benefits you can expect include:
A natural look and feel that blends in seamlessly with your nearby, healthy teeth
Boosted confidence because no one will notice you've had dental work
Keeping more of your natural tooth structure, which gives your tooth greater strength and durability
A process that can be completed in one visit to our dental office
A strong seal that protects against reinfection and/or additional damage
Mercury-free restorations that ensure a safer solution for your oral cavity
Decreased risk of discoloration (unlike traditional amalgam fillings)