Teeth Whitening – Aspen Hill, MD
Get the Sparkling Smile You Deserve
Do you find yourself wishing your teeth were whiter when you see your smile in the mirror or in pictures? If so, you're certainly not alone! Surveys suggest that up to 80% of Americans wish they had whiter teeth. That's why at Dental Center of Aspen, we make it easy for you to get the sparkling smile you deserve! We're proud to offer both in-office treatments and take-home whitening kits for reliable, safe, and fast results. Read on to learn more about this popular cosmetic service and give us a call today to schedule your consultation!
Why Choose Dental Center of Aspen Hill For Teeth Whitening?
#1 100% Custom Treatments for Maximum Comfort
#2 Trusted Professional-Grade Products for Reliable Results
#3 Both In-Office & Take-Home Whitening Available
What Causes Tooth Discoloration?
First, it's important to understand what can cause your pearly whites to develop an unsightly yellow, brown, or gray tint. The most common culprits behind tooth discoloration are:
Your Options for Professional Teeth Whitening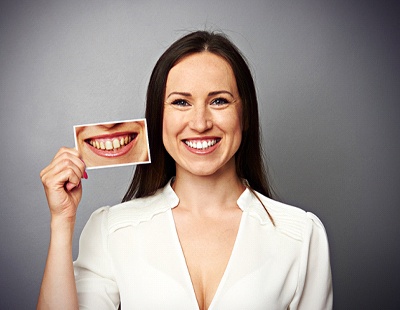 We offer two popular options for teeth whitening in Aspen Hill. This way, you can brighten your smile in a way that's easiest and most convenient for you. Depending on your goals and preferences, we may recommend:
In-Office Whitening Treatment
If you want to whiten your teeth right away, an in-office teeth whitening treatment may be right for you. In as little as a single, hour-long appointment, we can lift years of stains from your enamel and turn the clock back on your smile. This simple process involves placing professional-grade whitening gel on your teeth and shining a specialized light on it. This helps the whitening agents seep into the enamel and break up deep-seated stains. After we repeat this pattern a few times, you'll have a gleaming set of pearly whites
Take-Home Whitening Kit
For those looking for a more gradual method or who have a very busy schedule, a take-home whitening kit may be the ideal choice. For this method, we'll create custom-made whitening trays for you that are filled with a personalized dose of professional whitener. You'll wear these trays for a set amount of time every day for about two weeks. Then, you'll have results comparable to those of an in-office treatment.
What Are the Benefits of Professional Teeth Whitening?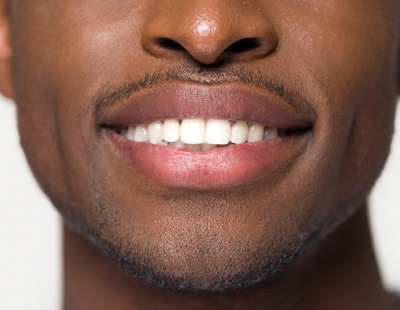 Teeth whitening is a very popular cosmetic service, and it's easy to see why! It offers a variety of benefits, like:
100% personalized treatment to maximize comfort and minimize tooth sensitivity.
Professional-grade whitening products for reliably dazzling results.
The potential for results to last a year or more with the proper care.
A significant boost for both your smile and your self-confidence.
If you're ready to finally get the beautiful smile you deserve, give us a call today and schedule a teeth whitening consultation with your Aspen Hill cosmetic dentist.