Dental Crowns – Aspen Hill, MD
Protecting Teeth and Strengthening Smiles
Dental crowns in Aspen Hill have come a long way. In the past, protecting weakened teeth required using traditional amalgam, leaving you with a gleaming spotlight that shined brightly when smiling, speaking, or eating. Now, you can opt for a restoration that is color-matched and blends in with the rest of your smile. Offering greater durability, protection, and a more pleasing appearance, the dental crowns used at the Dental Center of Aspen Hill can give you the help you need without compromising your aesthetics. Contact our office to find out more about these beneficial restorations.
Why Choose Dental Center of Aspen Hill for Dental Crowns?
Customized restorations designed to match your natural smile
Qualified professionals who are equipped to provide personalized treatment
Advanced technology used to generate more accurate impressions
What is a Dental Crown?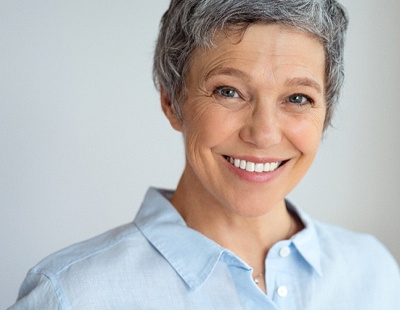 It is believed that dental crowns have been around since 200 A.D. While early civilizations used everything from gold, ivory, bone, and human and animal teeth, the good news is these dental restorations have evolved and are now created using traditional amalgam (i.e. gold or silver) or ceramic.
Also referred to as "caps," dental crowns fit over a severely decayed or damaged tooth as a way to protect and shield it from further harm or reinfection.
Who is a Good Candidate for a Dental Crown?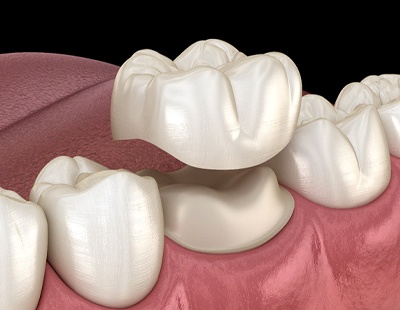 When arriving at our office to inquire whether you are eligible for a dental crown, our team of professionals will first need to examine your smile. If you are experiencing any of the following situations, there is a good chance you will be a likely candidate for a dental crown:
Severe decay that cannot be remedied with a filling
A chipped or broken tooth in Aspen Hill
A large filling is damaging the already weakened tooth
You've recently had a root canal or dental implant put into place
There is discoloration or a tooth a severely misshapen
The Dental Crown Process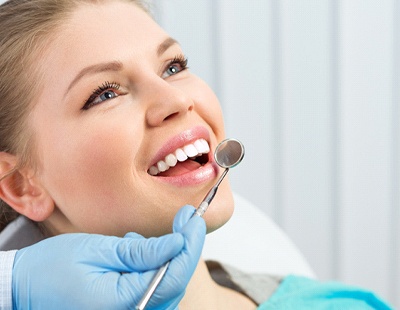 The process begins with an initial examination by your dentist. During this visit, we will use an intraoral camera to look closely at your teeth and project these images onto a nearby screen. This will allow us to go over the problem tooth and recommend the right method of treatment.
Once you arrive to have your tooth cleaned and filled, we will start by administering a numbing agent to keep you comfortable throughout the procedure. We will then begin to clean out the decayed areas of your tooth before filling it with a composite resin that provides a tight seal and prevents any bacteria from re-entering the tooth. Next, we will "prep" the tooth by filing it down and making sure it is ready for your dental crown.
Using a digital impression system, we will capture a high-resolution image that ensures greater accuracy when lab technicians begin to craft your custom crown. While you wait to receive your permanent restoration, you will receive a temporary crown to wear in the meantime. Once your final prosthetic is ready, you will return to have your temporary removed and your permanent one cemented into place.
What Are the Benefits to Dental Crowns?
Improved appearance
Boosted confidence
Easy to maintain and keep clean using regular oral hygiene tools at home (i.e. toothbrush, toothpaste, mouthwash, dental floss)
Minimized risk of infection or additional damage to the weakened tooth
Only require 2-3 visits to receive the final restoration
Are capable of lasting decades or more with proper care and maintenance