Orthodontics – Aspen Hill, MD
Your Home for a Straighter Smile
While making your teeth straighter may only seem to benefit your smile's appearance, it can also provide many benefits to your oral health as well! When you have properly aligned teeth, there are fewer places for plaque to develop and cause cavities. This ensure that you can enjoy a strong and attractive smile for many years. What's even more notable is that our dental office provides treatments designed to save you time without forcing you to change your appearance. This makes it even easier for you to achieve the smile you've always wanted. To learn more or get started, call our dental office today for orthodontics in Aspen Hill, MD!
Why Choose the Dental Center of Aspen Hill for Orthodontics?
Get Straighter Teeth Metal-Free with Invisalign®
Complete Treatment in Less Time with FastBraces®
A Highly-Experienced and Caring Team
FREE Invisalign® or Fastbraces® Consultation
Two great solutions to straighten teeth.
Request
a Consult
Today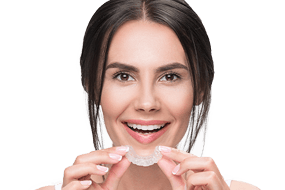 Invisalign®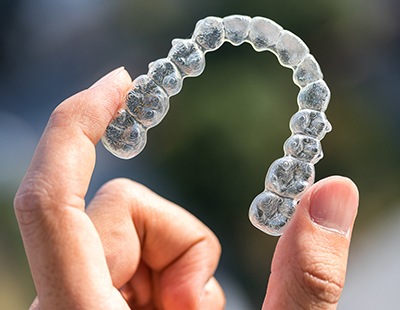 Rather than dealing with many brackets and wires that stand out, you can use Invisalign®'s unique clear aligner technology. These transparent trays shift teeth into the most perfect positions, making it ideal for adults who want to maintain their professional image while they complete their transformation. Since the trays are easily removable, patients can even keep their normal diet and brushing habits the whole time!
FastBraces®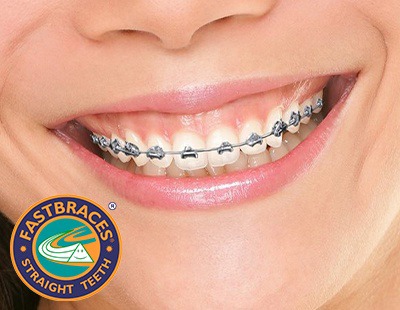 While FastBraces® may appear to look like traditional braces, they take a significantly less amount of time to shift teeth. Treatment for braces typically occurs in two different stages. In the first stage, the roots need to shift. In the second stage, the crowns follow. In contrast, FastBraces® accomplish both at the same time. This literally cuts several months out of your treatment schedule. If your goal is to get results faster than ever before and start enjoying your smile right now, FastBraces® are the ideal option for you.