Dental Implants – Aspen Hill, MD
The Cutting Edge in Tooth Replacement
No matter which one of our dentists you talk to, they'll tell you the same thing: dental implants replace teeth better than any other option. Not only do they look more natural than dental bridges or dentures, but they often last the rest of the patient's life. If you want to close the gaps in your smile for good, you should definitely be considering dental implants. You can even get the entire treatment done right here at the Dental Center of Aspen Hill! To learn more on how you can transform your smile for life, call our dental office to schedule a consultation to discuss replacing missing teeth with dental implants in Aspen Hill, MD.
Why Choose the Dental Center of Aspen for Dental Implants?
Every Phase of Dental Implant Treatment Completed In-House
Cone Beam CT Scanner for Advanced, Precise Treatment Planning
Affordable Payment Plans Available
FREE Dental Implant
Consultation
A modern solution to replace missing teeth.
Request
a Consult
Today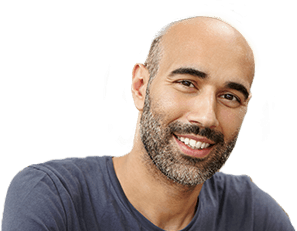 What Are Dental Implants?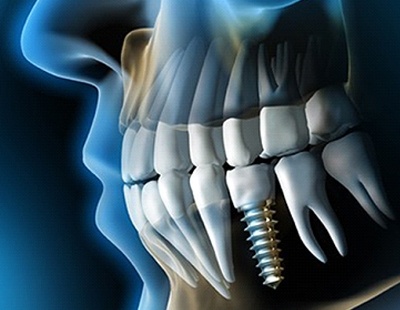 Dental implants are unique in that they replace the part of the tooth that you can't see. The implant is a small titanium post meant to recreate the root structure of a missing tooth. After being surgically placed into the jaw, it fuses to the surrounding bone and tissue (a process called osseointegration). Essentially, it tricks your body into thinking the original tooth root is still there, stimulating blood flow to the jaw and keeping the bone strong. Once osseointegration is complete, we place a metal attachment called an abutment on top, allowing us to secure a custom-made restoration (crown, bridge, or denture) onto it and seamlessly filling the gaps in your smile.
The 4-Step Dental Implant Process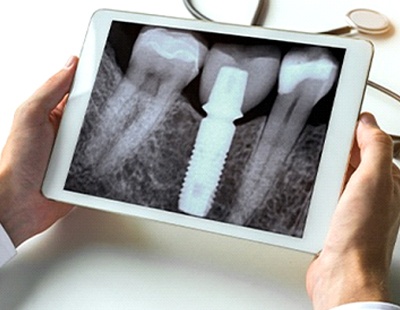 While getting dental implants takes longer than replacing your teeth any other way, their ability to last a lifetime makes them absolutely worth the wait. Plus, we can complete the entire dental implant process under one roof, making your treatment more convenient and less stressful. Every patient's tooth replacement journey looks different, but the four basic steps are:
Initial dental implant consultation – We'll examine your mouth and create a personalized treatment plan.
Dental implant surgery – The implants are surgically placed in your jaw.
Dental implant osseointegration/abutment – After the implants have fused with your jawbone, we place the abutments.
Delivery of dental implant restorations – We place your crown, bridge, or denture on top of your abutments.
Benefits of Dental Implants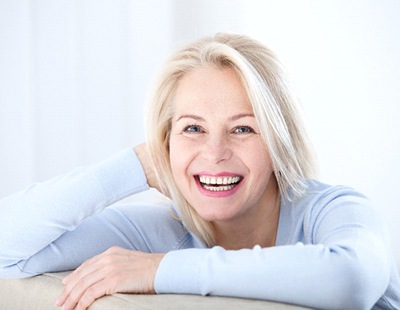 Dental implants are unique in that they replace both the crown of the tooth as well as the root. No other treatment does this. As a result, there are multiple benefits of dental implants in Aspen Hill that traditional dental bridges and dentures simply cannot deliver. We'll be happy to go over these unique advantages with you during your consultation, but for now, read more about the ways in which dental implants can improve your life below.
Who Dental Implants Can Help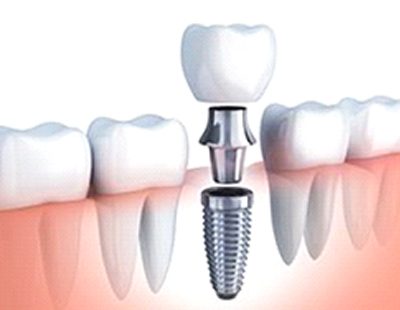 If there's one thing that you can say about dental implants, it's that they are versatile. Regardless of how many teeth you need to replace, your implant dentist in Aspen Hill can use dental implants to make it happen.
Understanding the Cost of Dental Implants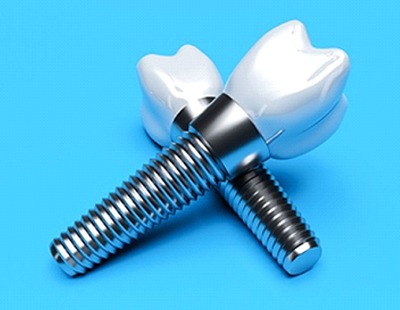 As mentioned earlier, dental implants can be utilized in many different ways to aid patients struggling with tooth loss of all severities. Because of this, the cost of the procedure can vary from person to person. Before beginning treatment, our team will make sure to discuss relevant pricing information with you directly so that you know what to expect beforehand. In the meantime, keep reading to learn more important contributing factors.
Maintaining & Caring for Your Dental Implants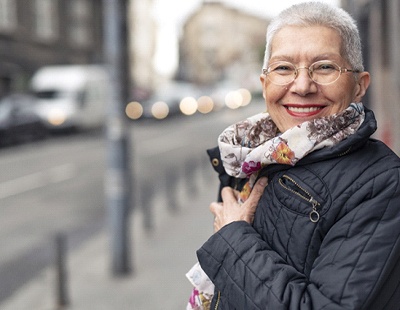 Dental implants are able to last upwards of 30 years or even the rest of your life, but it is essential that you take all the right steps to care for them. If you aren't taking the time to protect your dental implants from damage, you may end up experiencing a dental implant failure and needing a replacement. The good news is that a few simple precautions and healthy habits can help you keep your new smile healthy for many years to come.
Dental Implants FAQs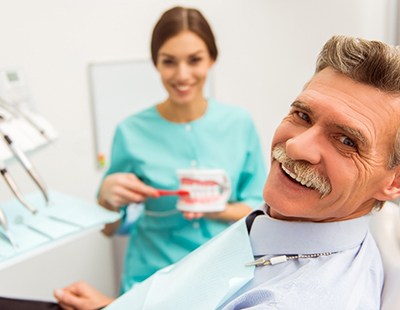 If you're getting dental implants for the first time, you're likely to have a lot of questions about the process as well as the implants themselves. Don't be embarrassed to ask us if there's anything you don't understand; being able to educate our patients so that they can make well-informed oral health decisions is one of our favorite parts of the job! Below, you'll find the answers to some of the questions that we commonly hear during implant consultations.