Tooth Extractions – Aspen Hill, MD
We Can Safely Remove Problematic Teeth
At the Dental Center of Aspen Hill, we want to do everything possible to help our patients preserve their natural teeth if we can. However, there are some circumstances where it's actually better to remove a tooth that has become so damaged that it actually puts neighboring teeth at risk (as well as future oral health.) Keep in mind that extractions are only considered once we've examined all other treatment options. However, if you or a family member needs one, you can trust our team to make sure tooth extractions in Aspen Hill, MD are as smooth and comfortable as possible.
Why Choose the Dental Center of Aspen Hill for Tooth Extractions?
Soothing Nitrous Oxide Sedation Available
Team of Caring, Skilled Dental Experts
Same-Day Appointments for Emergency Patients
Do I Need a Tooth Extraction?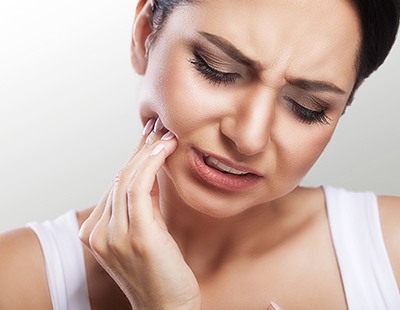 Our team will typically recommend an extraction in the following circumstances:
At least two-thirds of a tooth's enamel is damaged by decay.
The overall structure of the tooth is completely compromised.
The supporting tooth has been weakened due to advanced gum disease.
Additional room is necessary in the mouth for another treatment (i.e., orthodontics or dentures).
Baby teeth are preventing proper development of adult teeth.
The Tooth Extraction Process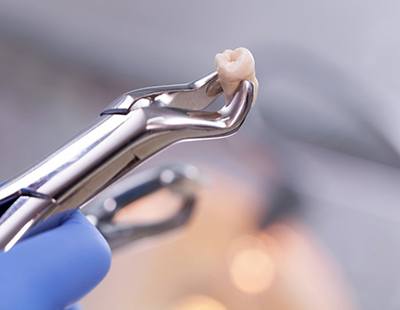 More often than not, the tooth extraction process is a simple one. After numbing your mouth and making sure you're comfortable, we gently shift the tooth back and forth with a clasping tool until it breaks free from its supportive tissues.
If the tooth is impacted (meaning it hasn't fully emerged from below the gums), we may need to perform a surgical tooth extraction. In some cases, this involves making an incision in the gums to expose more of the tooth. However, in more complex situations, it may entail drilling into the jawbone or breaking the tooth into smaller pieces and removing them one by one. Each patient's experience is unique, and we'll go over the details with you before going through with the procedure.
What to Expect After a Tooth Extraction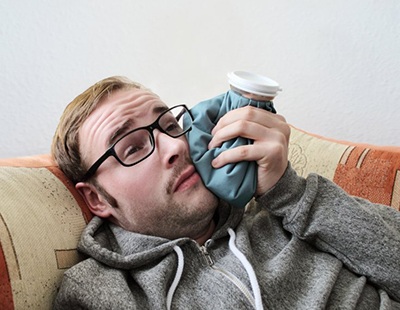 Following the removal of your tooth, we'll provide you with specific, personalized instructions for ensuring a smooth recovery. To minimize discomfort, we'll create a plan using prescription and/or over-the-counter pain medications. You can also hold a cold compress to your cheek in ten-minute intervals to cut down on pain and swelling. We'll also give you guidelines for maintaining your oral hygiene, changing out the gauze pads, and what your diet should look like as you recover.
We'll also warn you of signs of complications that you should watch out for. Call your emergency dentist in Aspen Hill right away if you notice any of the following:
Understanding the Cost of Tooth Extractions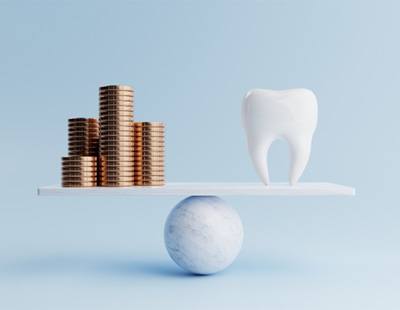 It's important to remember that a tooth extraction will typically be your dentist's last resort, as the main goal is to preserve as many of your natural teeth as possible. That said, keeping one isn't always a viable option, especially if it's putting your oral health at risk. If you've been told that you might need to have a tooth or more pulled out, it may be necessary for saving the rest of your smile. This might feel overwhelming if you aren't sure how much the treatment will cost. Our team can walk you through the factors that can influence the overall price and your various financing options to make it easier on your wallet. Read on to learn more about the cost of tooth extraction in Aspen Hill.
Tooth Extraction FAQs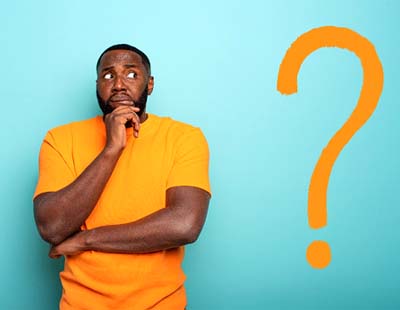 With a fast and comfortable tooth extraction in Aspen Hill, we can safely remove problematic teeth to protect your smile and ease your pain. However, it's completely natural to have some questions about this type of procedure before being comfortable with committing to your treatment plan. For your convenience, we've gathered some of the most common questions we get about tooth extractions below so you can learn more about them. If you don't see the information you're looking for, don't hesitate to give us a call.