Skilled General Dentist—Aspen Hill, MD
Get to Know
Dr. Amy Hong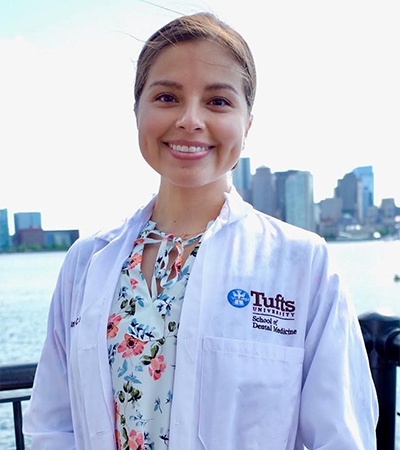 Dr. Hong's ultimate goal as a dentist is to form lifelong relationships with her patients and provide compassionate, quality dental care that helps them achieve and maintain optimal oral health. With her, your comfort is just as important as your teeth, and she looks forward to welcoming you into our practice. Before that, however, you can start getting to know her below.
Why Did You Decide to Become a Dentist?
Dr. Hong first became interested in dentistry during her time as a dental assistant. She found that she had a knack for comforting patients, and over time, was inspired by the blend of art, science, and technology in the field. Her career path was solidified after volunteering at the local Mission of Mercy in Maryland and going on mission trips to Ecuador and Peru, where she witnessed the overwhelming need for quality comprehensive oral care.
Where Did You Study Dentistry?
Dr. Hong received her undergraduate education at the University of Maryland, College Park, and she went on to earn her dental degree from the prestigious Tufts University School of Dental Medicine. She then completed a General Practice Residency at the Washington DC VA Hospital, where she trained to provide advanced procedures for medically compromised patients. She has also gone through an Oral Health Literacy Intensive Program, where the goal is to improve doctor-patient communication while navigating the intersection of language, culture, and literacy.
Dr. Hong rigorously pursues continuing education through the American Dental Association, Maryland Dental Association, American Academy of Cosmetic Dentistry, Academy of General Dentistry, and SPEAR Education.
Outside of the Dental Office, What Do You Like to Do?
If she's not hanging out with her fiancé, Sam, or their Pomeranian, Charlie, Dr. Hong's favorite thing to do is travel. To date, she has taken trips to India, Morocco, Spain, Italy, Greece, Colombia, and Peru. She also likes to stay active by snowboarding, playing soccer, and swimming.