Cosmetic Dentistry – Silver Spring, MD
We're Ready to Deliver Your Confident Smile
Whether you're a dentist or not, you know that a beautiful smile can do so much for a person. While having a perfectly white smile can help them look good, it also has a tendency to fill them up with confidence, making them feel like they can accomplish anything they set their mind to. If you find yourself feeling self-conscious about your smile due to imperfections, just know that none of them are set in stone. Through cosmetic dentistry, our team members can improve the shape, size, color and spacing of your teeth, all while meeting your personal desires along the way. With a smile you feel confident showing off, you can rest knowing that you make the right first impression. Call our dental office today to learn more about cosmetic dentistry in Silver Spring, MD!
Why Choose the Dental Center of Aspen Hill for Cosmetic Dentistry?
Large Variety of Cosmetic Treatment to Choose From
Procedures That Both Look Great and Last for Years
Friendly and Caring Dentists and Team Members
Porcelain Veneers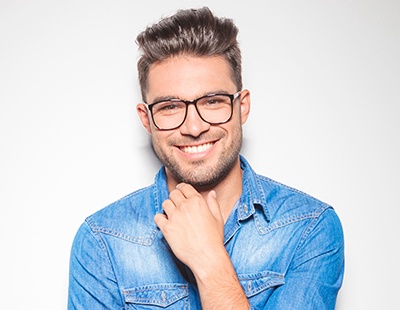 With porcelain veneers, it's easy to solve multiple imperfections in your smile, all with a single procedure. Veneers can provide you with a big and bright smile instantaneously, whether you need to hide stains, chips, cracks, gaps or all of these imperfections at once. The treatment is actually quite simple: a series of very thin ceramic sheaths are placed over the front of teeth, making them look like pristine enamel. Every single veneer is customized to your needs and only takes two appointments to create and place. Plus, it's easy to place a single veneer or an entire set if you want a total transformation.
Learn More About Porcelain Veneers
Metal-Free Dental Restorations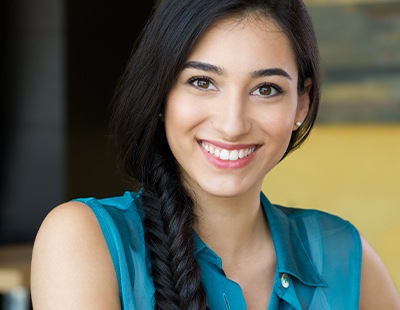 When you need to repair back teeth, you might find it okay to use gold or silver crowns. However, what do you do if you have front teeth in need of restoration? In this case, we make sure to use metal-free materials every time. Whether it's a crown or a bridge, we use 100% dental porcelain, which is shaded perfectly to match a patient's enamel color. Not only will your future restorations look fantastic, but they will be strong and durable. This ensures that your bite is just as much recovered as your smile's appearance.
Cosmetic Dental Bonding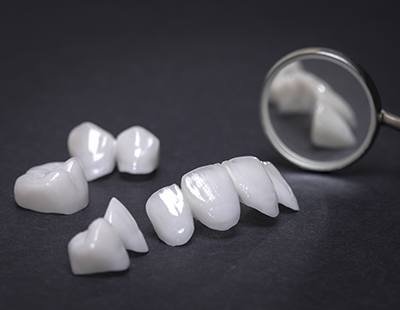 Wish you could remove small stains, tiny chips, or thin gaps in your smile? With cosmetic bonding, we can make them truly disappear in a single appointment. To do this, one of our dentists will place a small amount of composite resin onto the tooth (which has been color-matched to your enamel), sculpt it around your tooth, the harden it instantly. This results in a truly flawless-looking appearance that you can expect to last up to 10 years!
Learn More About Dental Bonding
Teeth Whitening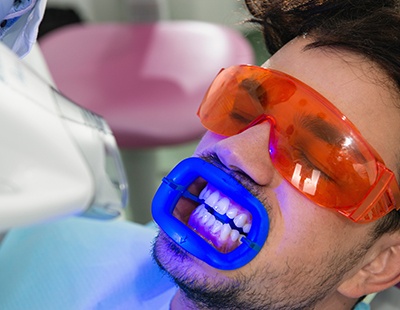 There are many reasons why teeth stain, whether it's due to coffee, tea, tobacco, wine or just because of natural aging. If they are not as white as you'd like them to be, professional whitening treatments at our dental office can effectively bring back their original luster. At the Dental Center of Aspen Hill, you can choose between in-office treatment or custom-made kits that you use at home! We'll help you make your teeth 6 to 8 shades brighter and you won't even feel more sensitive after treatment is complete (unlike store-bought solutions.)
Botox®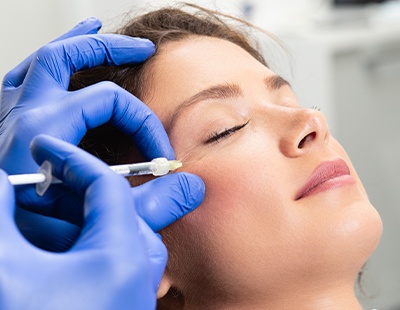 Our team is highly trained to perform many treatments dedicated to giving you a gorgeous smile. If you need to get rid of wrinkles or fine lines on your face, Botox® is a great solution! Treatment only takes about 10 minutes to complete and a few painless injections along the way. Soon enough, you'll have firmer, smoother, and younger-looking skin. Save your trip to the spa for another day and simply visit our dental office for an improved appearance in just one appointment!