Children's Dentistry – Aspen Hill, MD
Helping Your Child's Growing Smile Through Gentle Care
At the Dental Center of Aspen Hill , there are few things we enjoy more than helping a child get onto a path of lifetime optimal oral health. Whether they are a toddler, a teenager, or any age in between, your child's smile is always welcome at our dental office. While they're here, they can expect high-quality care that's tailored to their needs. We'll make sure they form healthy habits that keep their smile free of dental disease entering adulthood. Ready to schedule your child's next appointment? Call our dental office today for children's dentistry in Aspen Hill, MD!
Why Choose the Dental Center of Aspen Hill for Children's Dentistry?
Fun and Family-Friendly Team Members
We Accept Patients Regardless of Age
Modern Dental Facility and Highly-Skilled Dentists
Children's Checkups & Teeth Cleanings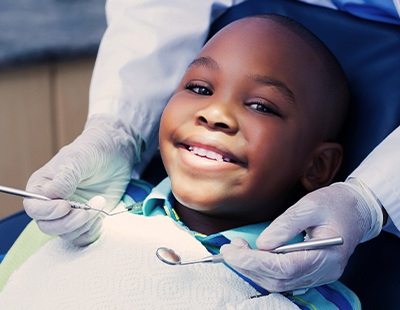 By committing to routine checkups, we can confirm that your child's teeth and gums are taken care of and any problems that appear are handled quickly. The earlier we can catch an issue, the easier it will be to fix. Furthermore, we'll be paying close attention to their oral development. Regular cleanings work to both protect your child from cavities and teach them the proper methods for good at-home oral hygiene.
Dental Sealants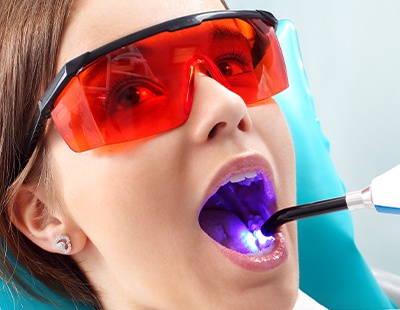 One of the best ways to keep a child's smile healthy as they begin learning to brush is by placing dental sealants on their most vulnerable teeth. We typically use them on teeth with flat, wide and uneven chewing surfaces, such as the back teeth, as these are at the highest risk of developing decay. To do this, we apply a thin, clear layer of composite resin to enamel. Then, we harden it quickly, making it invisible in their smile. The result is a long-lasting barrier against plaque acids, tiny pieces of food, and bacteria.
Fluoride Treatment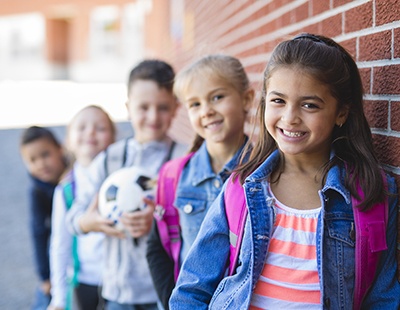 Regardless of age, fluoride is incredibly important to good oral health. However, it's especially important for children since regular exposure can help form their adult teeth, even before they erupt. Children can also benefit from an extra amount of cavity protection since they may not be brushing as regularly or they consume sugar-filled foods more than they should be. During your child's routine checkup, we'll apply a topical fluoride, which only takes minutes to complete.