Emergency Dentist — Aspen Hill, MD
Get the Professional Care You Need Right Away
If you have a dental emergency, you don't want to sit around in a waiting room all day, do you? If you head to the ER for your urgent dental issue, that's more than likely what will happen. That's why it's much more productive to call the Dental Center of Aspen Hill for treatment. Not only do we have the training necessary to get you out of pain, but also the advanced dental equipment that you won't find at emergency facilities. We'll make sure to get you seen as soon as possible, ideally the same day, so don't wait to call for emergency dentistry in Aspen Hill, MD!
Why Choose the Dental Center of Aspen Hill for Emergency Dental Care?
Emergency Patients Can Get Same-Day Service
Advanced Technology in a Modern Facility
Dentists and Team Experienced in Treating Dental Emergencies
How We Treat Dental Emergencies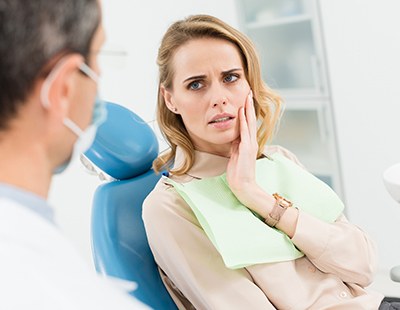 Whether it's a toothache that appeared out of the blue or a sudden accident like a bad fall, you should contact a professional for help as soon as it appears. After calling the Dental Center of Aspen Hill, one of our team members will provide helpful first-aid tips over the phone. They'll also get you scheduled for an emergency appointment right away.
As soon as you arrive, one of our dentists will perform an emergency exam to determine the location and cause of your dental emergency. This process may include digital X-rays if needed to not only locate the issue, but get you out of discomfort sooner.
We'll go over our findings in greater detail ahead of time, then recommend treatments based on what we believe will best address your emergency. You'll have a better understanding of the length of treatment and costs associated with it ahead of time.
While there are multiple treatments that can address dental emergencies, dental fillings, crowns, root canal therapy, and tooth extractions are among the most common.
The Most Common Dental Emergencies
There are multiple types of dental emergencies that can occur, and the Dental Center of Aspen Hill is prepared to treat just about all of them should they occur. If for any reason you can't make it to our dental office right away, we encourage you to take the following tips into account below to improve your condition.
Understanding the Cost of Emergency Dentistry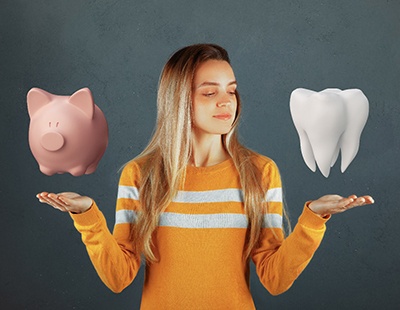 When you're experiencing a dental emergency, our most important goal is getting you out of discomfort before handling anything else, but we also understand that the cost of treatment is a major concern for most of our patients. At Dental Center of Aspen Hill, we don't want anyone to suffer needlessly because they're worried about paying for help. Regardless of the problem or treatment, our dental office goes above and beyond to make sure your appointments are affordable and tries to reduce your stress about out-of-pocket dental expenses.
Every Dental Emergency is Different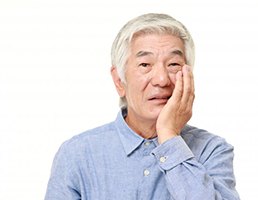 There are many types of dental emergencies, all of which come with their own levels of severity. For this reason, there's no fixed price established when you arrive. Treating your dental emergency may involve placing a small filling or removing and even replacing multiple teeth at a time. The treatment you need can vary depending on your unique situation. As a result, we won't be able to give you a proper diagnosis, and the associated pricing for treatment, until we've had the chance to examine you in person. Just remember that the sooner you address the problem, the less it is likely to cost in the end.
Does Dental Insurance Cover Dental Emergencies?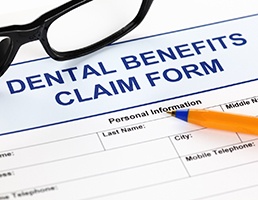 Although each dental insurance plan varies from the next, most benefits include partial coverage for emergency treatment. For example, if you require root canal therapy for a toothache, this procedure and the dental crown afterward may be around 50 percent covered. This means you'll only be responsible for paying roughly half the amount out-of-pocket! When you come in for your emergency appointment, we'll check your benefits and look for as many ways as possible to save you money.
Other Options for Making Dental Emergencies Affordable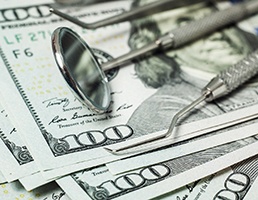 Not everyone, such as retirees, small business owners, and freelancers, has dental insurance benefits through their employer. That's why we provide third-party financing and even have our own in-house dental savings club. With financing, we take the total amount and divide it into smaller, easier monthly payments, making treatment fit into your budget.
If you have no insurance coverage, you can take advantage of our membership club, which includes many of the same perks as insurance without the stress or headaches that come along with it. For a reasonable monthly fee, you can get the preventive care you need as well as one emergency exam per year with a 15 percent discount on most other treatments. That's significant savings!
Taking Care Of Your Smile Can Save You Money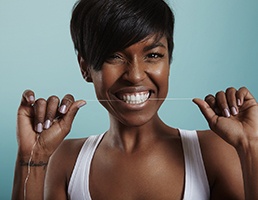 Did you know that the best way of cutting your costs for dental emergencies is to avoid them in the first place? It is estimated that for every dollar spent on prevention, patients can save between $8 and $50 in restorative treatments. Simple habits, such as brushing and flossing your teeth every day, coming to our Silver Spring office regularly, and wearing a mouthguard, can reduce your chances of experiencing a dental emergency and thereby save you money in the long run!
How to Prevent Dental Emergencies
We are always ready to help you out if you face an oral health crisis. However, we hope that you can prevent dental emergencies in Aspen Hill altogether! Your proactive habits will greatly reduce the risk of damage to your teeth, save you money, and spare you from future pain. Here are a few tips to help you lower your chances of facing a dental emergency:
Visit Your Dentist Regularly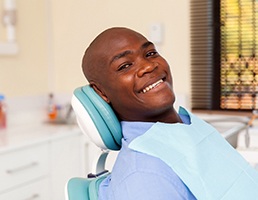 We strongly recommend that you visit us at least twice a year. At your checkups, we will thoroughly inspect your mouth for any early signs of problems and treat such issues before they lead to a dental emergency. We will also perform a thorough cleaning, which will remove harmful tartar from your teeth and play a role in preventing cavities. Feel free to ask us any questions you may have about at-home dental care — we are always ready to share our knowledge!
Maintain Good Oral Hygiene Habits at Home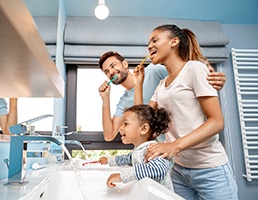 Good oral hygiene habits remove harmful bacteria from your mouth and are hugely important in preventing decay and gum disease. Here are a few pointers for effective at-home tooth care:
Brush at least twice a day. Be sure to clean the backs of your teeth and the area along the gumline.
Floss at least once a day. Water flossers and other flossing alternatives are somewhat effective, but old-fashioned string floss remains the most thorough option.
Drink plenty of water. This encourages saliva production and rinses away harmful particles.
Watch What You Eat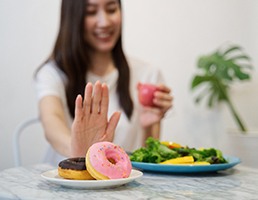 Sugar is one of the biggest culprits behind tooth decay, so we advise you to limit your intake of sweet treats. You should also look out for "hidden" sugar in foods that are advertised to be healthy. Additionally, it is wise to drink acidic beverages, such as sports drinks and soda, only on occasion rather than every day. A diet full of tooth-friendly nutrients, including calcium and antioxidants, can help to keep your smile strong and problem-free.
Wear a Mouthguard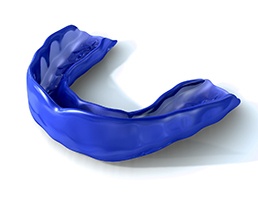 Enjoy playing sports? That's awesome! Just make sure you wear a mouthguard every time you do to protect teeth from potential impacts. Any type of mouthguard provides a degree of protection, but custom ones from a dentist are the most effective and most comfortable.
Do you often wake up with a sore jaw? You might be grinding your teeth while you sleep. A nightguard (a special type of mouthguard) can prevent the damage that could result from grinding.
Use Tools, Not Teeth, to Open Packages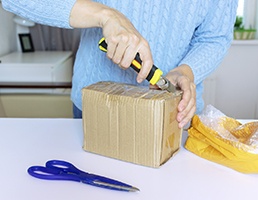 It can be tempting to tear open a stubborn bag or pry the cap off of a bottle with your teeth. However, it's important to keep in mind that teeth were designed to chew food — not to open packages. Using your teeth as a tool can cause damage to your enamel, chip or crack your teeth, and earn you a visit to our emergency dental office in Aspen Hill.
Dental Emergency FAQ's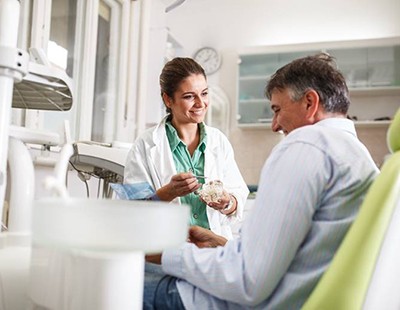 Dental emergencies are typically sudden and alarming, which leaves most patients unprepared for them. Having the key information you need ahead of time will help you stay calm and collected so you can get professional care right away. That's why we've gathered some of the most common questions we get about dental emergencies below. If you don't see the information you're looking for, don't hesitate to give us a call and we'll be happy to help you right away!
I'm Not Sure If I'm Having a Dental Emergency — What Should I Do?
Some dental emergencies like a knocked-out or broken tooth are pretty easy to identify. However, other situations that need urgent dental care like a serious tooth infection or advanced gum disease can be more difficult to gauge. If you ever experience new, painful, or worrying dental symptoms, go ahead and give us a call. We can evaluate your situation over the phone and determine how soon you need to be treated. Once we've scheduled your appointment accordingly, we'll give you personalized first aid advice to help you manage your situation until you can reach our office.
When Should I Go to the ER Instead of an Emergency Dentist?
Since most ERs aren't equipped to adequately treat dental emergencies, you'll almost always save yourself time, money, and hassle by giving us a call first. However, there are a few situations that need to be stabilized at an emergency room before we can fix up your smile, such as:
Dislocated or broken jaw
Bleeding that hasn't stopped for 10 minutes
Swelling in the mouth, jaw, or face that makes it difficult to swallow or breathe
When Is a Toothache a Dental Emergency?
Thankfully, most toothaches are caused by non-urgent dental issues like cavities. However, any dental pain should be looked at in a timely manner. In some cases, a toothache could be a warning sign of a serious oral health issue that needs immediate attention. Your toothache counts as a dental emergency if it's accompanied by:
Discoloration
Severe pain that's lasted a day or longer
Discharge between teeth
Small, pimple-like bump on the gums
Signs of infection, like swelling, fever, or fatigue
Do I Still Need to See the Dentist If My Toothache Goes Away?
It may feel like quite a relief if your toothache goes away all of a sudden. However, it's important to remember that your teeth can't heal themselves like the rest of the body. That means if a tooth develops a cavity, chip, or infection, the problem won't go away on its own. If your tooth suddenly goes numb, especially after it's been hurting, that could mean that the nerve inside is injured or being attacked by bacteria. You need to come see us right away to keep the tooth in place and prevent the problem from spreading to the rest of your teeth.