Metal-Free Restorations – Aspen Hill, MD
Restore the Health and Appearance of Your Smile
In the past, the only way to repair a cavity or cracked tooth was with a silver amalgam restoration. While these metal fillings and crowns are very durable, they leave a noticeable shiny blob among your pearly whites. Not only can this leave you feeling self-conscious about your smile, but these non-biocompatible materials can end up harming your teeth over time. At Dental Center of Aspen Hill, we can restore the health and appearance of your smile with metal-free dental restorations. To learn more, read on or give us a call to schedule your next appointment.
Why Choose Dental Center of Aspen Hills For Metal-Free Restorations?
#1 Variety of Treatments to Restore Looks and Function
#2 Custom-Made Restorations for Your Unique Smile
#3 High-Quality Materials for Beautiful, Long-Lasting Results
What Are Metal-Free Restorations?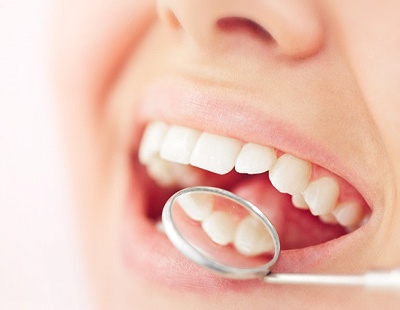 Traditional silver fillings and crowns were made of a mixture of metals, including tin, silver, nickel, and even sometimes mercury. These amalgam restorations can easily withstand the gauntlet of pressure and acids teeth are exposed to on a daily basis. However, these materials don't bond well to dental structure, which often leads to tooth sensitivity and damage.
What Are the Benefits of Metal-Free Restorations?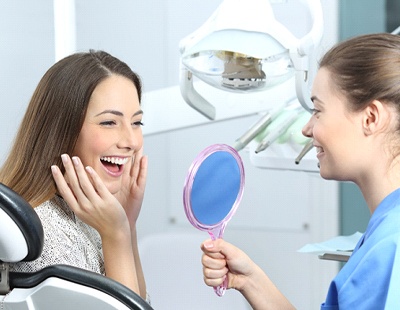 Metal-free restorations offer a variety of benefits that make them a popular choice for smile repair, such as:
Seamlessly natural-looking: Metal-free restorations are custom-made and can be shaded to match the color of your teeth, which makes them practically indistinguishable from the rest of your pearly whites.
Reliably long-lasting: With the proper care, metal-free restorations can easily last a decade or more. They're also resistant to both stains and chipping.
Hypoallergenic: As 100% metal- and mercury-free options, these restorations are an excellent choice for those with metal allergies or sensitivities.
What Types of Metal-Free Restorations Are Available?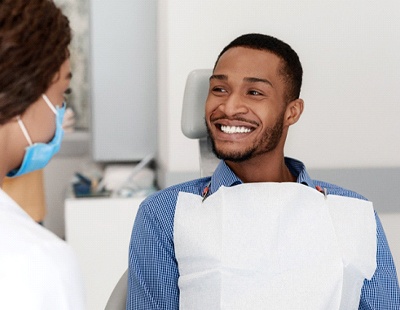 Metal-free restorations include a variety of treatments, like:
Tooth-colored fillings: To repair a cavity, we can use a tooth-colored composite resin to replace the decayed tissue. Typically, this preserves more enamel than silver fillings.
All-ceramic dental crowns: We use 100% dental porcelain crowns to strengthen broken or weakened teeth and protect them from further damage.
Porcelain dental bridges: Similar to our dental crowns, we use high-quality, custom-shaded dental porcelain to replace missing teeth seamlessly with dental bridges.
If you're ready to regain your healthy, beautiful smile, or if you're interested in replacing your metal restorations, give your Aspen Hill cosmetic dentist a call today!