Replace Missing Teeth – Aspen Hill, MD
Rebuild Your Smile from the Ground Up
Once you lose a tooth, it becomes quite apparent how much you relied on it every single day. Even the most basic tasks like eating, speaking and smiling not only become awkward, but difficult to perform. You can start feeling more anxious when you never did before, and it's not only when you show your smile around friends and family. If you want to close the gap in your mouth, the Dental Center of Aspen Hill can help. We design all of our treatments so that they are personalized to you, resulting in a strong, beautiful and healthy set of teeth. After treatment, you'll have a set of teeth you can rely on, whether you're smiling with a friend or enjoying your favorite meal. Want to learn how we replace missing teeth in Aspen Hill, MD? Call our dental office today!
Why Choose the Dental Center of Aspen Hill to Replace Missing Teeth?
Highly Personalized Treatments for All Patients
Natural-Looking Materials Designed to Stand the Test of Time
Affordable Financing via CareCredit Payment Plans
Dental Bridges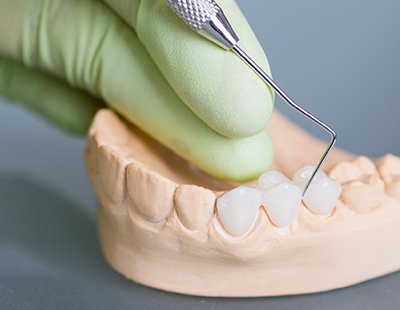 Dental bridges are designed to fill or bridge the gap in your smile, whether you're missing one tooth or multiple consecutive teeth. To do this, two dental crowns are placed on top of existing teeth adjacent to the missing ones (the crowns filling the gap are known as pontics.) All of the crowns are bonded together to create one larger restoration. Bridges work to restore the appearance of your smile, make chewing feel normal once again, and prevent teeth from shifting out of place (which is a common side effect of tooth loss.)
Learn More About Dental Bridges
Dentures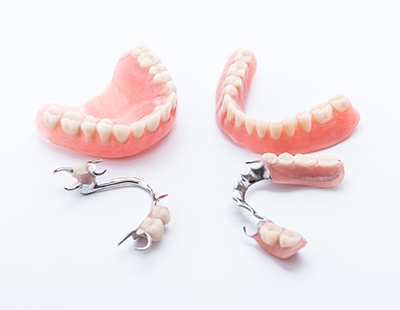 Did you know that dentures have been around for not just hundreds of years, but thousands? Don't worry, you're not getting a denture that would have been worn by George Washington or the Etruscans of 7th century Italy. Instead, you're getting a strong, comfortable, and natural-looking denture that is fully customized to your liking. This brings back both your bite and appearance, so whether you need to replace multiple teeth on both sides of your mouth or all the teeth in both your arches, we'll make sure you walk out of the dental office happy.
Dental Implants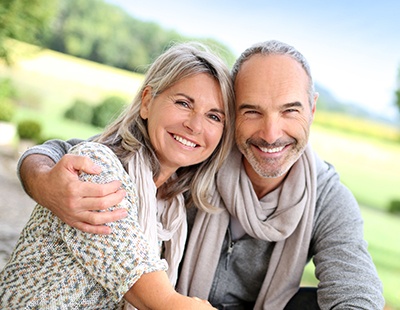 One of the most unique tooth replacement treatments out there today is dental implants, mainly because they replace the entire tooth both above and below the gum line. The result is a restoration that not only looks indistinguishable from natural teeth, but feels indistinguishable as well. If you're looking for equal parts form and function for your next tooth, dental implants are the answer. We'll be able to replace either single teeth or all the teeth in your smile at a time, all with minimal maintenance and longevity you can rely on (averaging anywhere between 30 years and a lifetime.)