Root Canal Therapy – Aspen Hill, MD
Toothache Relief That's Nothing to Fear
You've had an almost constant toothache for weeks now. You finally called our dental office only to hear our dentists recommend that you get a root canal. Wait a minute – don't root canals hurt? Contrary to popular belief, they do not! In fact, root canals are incredibly safe and able to both relieve all levels of dental pain and save your tooth from needing an extraction! With the help of our team's latest techniques and modern dental technology, you'll be more than glad that you stopped by for root canal therapy in Aspen Hill, MD. If you're looking for relief from your toothache, give our dental office a call to learn whether root canal therapy is right for you!
Why Choose the Dental Center of Aspen Hill for Root Canal Therapy?
Same-Day Appointments for Dental Emergencies
Your Comfort Is Our Top Priority
Soothing Nitrous Oxide Sedation Available
Do I Need Root Canal Therapy?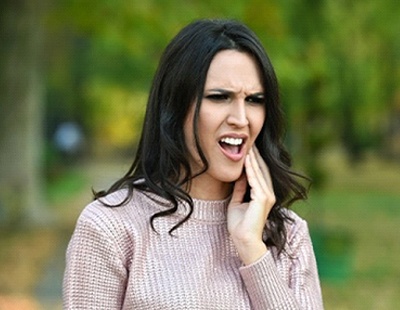 Located at the center of the tooth, there is a small amount of soft tissue. This bundle of nerves and blood vessels is known as dental pulp. In the event that bacteria are able to reach and infect this area, either because of a cavity or cracks in your enamel, a monstrous toothache can develop.
Root canal therapy is not usually our go-to treatment for toothaches. This procedure is designed to save your tooth when it is so damaged or decayed that other services, like fillings or dental crowns, are not enough to repair it.
While severe, lingering tooth pain is the most common sign that a root canal is necessary, you should also watch out for these symptoms:
Sharp sensitivity to hot or cold temperatures
Pain in a specific tooth when biting or chewing
A bump on the gum tissue around the tooth that resembles a pimple
Tender, swollen, or red gums near a hurting tooth
If you notice any of these symptoms, call the Dental Center of Aspen Hill right away. We offer same-day emergency appointments for patients in pain.
The Root Canal Process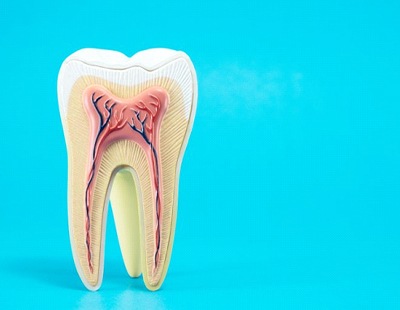 Our two main goals with root canal therapy are to get you out of pain and to preserve as much of your natural tooth structure as possible. The first thing our team will do when you arrive for your appointment is ensure that you're comfortable. If you feel particularly nervous, we can administer soothing nitrous oxide to help you relax.
Once you're ready, your dentist in Aspen Hill will begin by numbing the affected area of your mouth with a local anesthetic. Then, we'll create a hole in your enamel that allows us to access the tooth's pulp. We'll remove the damaged or infected tissue, leaving as much of the healthy structure intact as we can. After sanitizing the inside of the tooth, we fill it with a biocompatible material, seal the tooth back up, and place a custom dental crown on top to restore its function and appearance.
The Benefits of Getting a Root Canal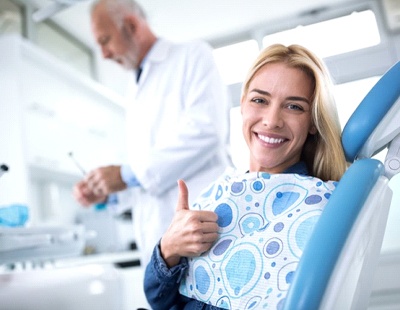 Root canal is a safe, reliable procedure that has helped countless patients preserve their natural smiles. Some of the benefits of root canals include:
Painless procedure – Despite its intimidating reputation, root canal therapy is a virtually pain-free treatment. Most patients compare it to receiving a standard filling. Plus, the recovery process is much easier and faster than that of a tooth extraction.
Infection removal – Root canal therapy clears out the infected parts of your tooth. Not only does this relieve your pain, but it prevents the infection from spreading to other teeth.
Tooth preservation – Saving your natural tooth helps you avoid the plethora of health problems that can occur as a result of a missing tooth, not to mention the time and money it takes to replace it.
Understanding the Cost of Root Canals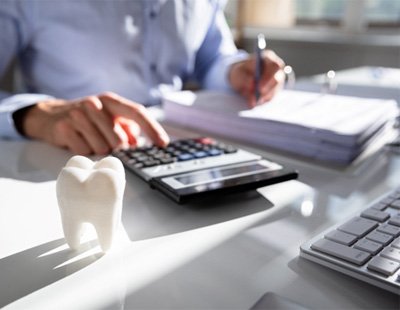 The cost of a root canal in Aspen Hill can vary for each patient. It depends on the complexity and severity of the case at hand. Our team will be sure to provide you with an honest price estimate before we start to work on your smile. Rest assured that even though this procedure can be costly, it is a wise investment in your oral health because the priority should always be to preserve your natural tooth when possible.
Root Canal FAQs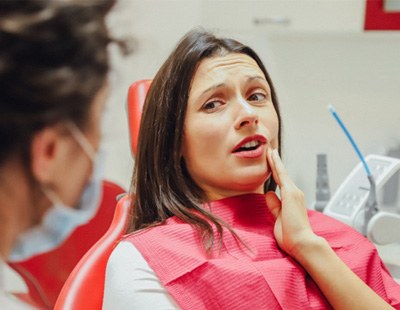 There's a good chance you're hesitant to get a root canal in Aspen Hill. After all, you've likely heard unpleasant myths and rumors about the treatment. In truth, though, a root canal isn't the boogeyman some make it out to be. Instead, it's a largely positive procedure that's comfortable and painless! Still, we at the Dental Center of Aspen Hill understand your concerns. Therefore, we've listed below the answers to some frequently asked root canal questions. Of course, you can also contact our office if there are other details you'd like to know!