Root Canal Therapy – Aspen Hill, MD
No Reason to Fear Your Restorative Care
Just because we recommend root canal therapy for your hurting tooth does not mean this is bad news. In fact, root canals are incredibly safe and able to both relieve all levels of dental pain and save your tooth from needing an extraction! With the help of our team's latest techniques and modern dental technology, you'll be more than glad that you stopped by for root canal therapy in Aspen Hill, MD.
Why Choose the Dental Center of Aspen Hill for Root Canal Therapy?
In Pain? You Can Get a Same-Day Appointment
We Make Your Comfort a Top Priority
A Team That's Both Kind and Highly-Skilled
When is a Root Canal Needed?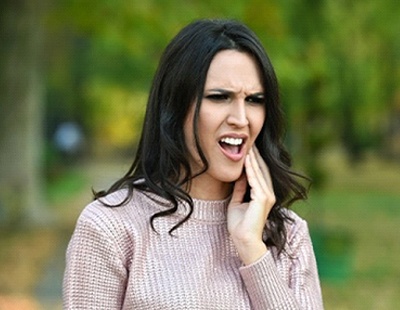 Located at the center of the tooth, there is a small amount of soft tissue. This bundle of nerves and blood vessels is known as dental pulp. In the event that bacteria is able to reach and infect this area, either because of a cavity or cracks in your enamel, a very bad toothache can appear. With root canal therapy, our team can safely clean and disinfect the inside of the tooth, stopping all pain as soon as possible. The good news is despite what you hear about root canals on TV, this treatment is virtually painless and helps highly damaged teeth become normal and functional again for many years moving forward.