Preventive Dentistry – Aspen Hill, MD
The Key to Healthy Teeth for Life
When you have a foundation of dedicated preventive care in place, stopping cavities is not only easier, but much cheaper to do! At the Dental Center of Aspen Hill, we choose to stay proactive against all forms of dental disease, rather than simply taking care of problems when they appear. By helping our patients avoid the smaller issues, they're less likely to deal with major concerns later on. This ensures they spend far less time in our dental office and more time smiling and enjoying their day-to-day lives. To learn how you can protect your family's oral health, call us today for preventive dentistry in Aspen Hill, MD!
Why Choose the Dental Center of Aspen Hill for Preventive Dentistry?
We Treat Smiles of All Ages
Experience a Fun and Relaxing Dental Office Environment
Modern Dental Facility and Highly-Trained Team
Dental Checkups & Teeth Cleanings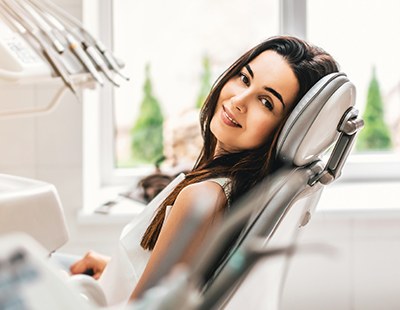 It doesn't matter if you're 5 or 50, our dental team encourages people to visit our dental office for at least one checkup and cleaning every 6 months. During your exam, one of our dentists will look at your teeth, gums and overall bite, making sure to treat any decay or damage they see along the way. You will also get a comfortable cleaning from one of our gentle hygienists. This works to both prevent cavities and remove minimal surface stains, keeping your teeth nice and bright.
Dental Sealants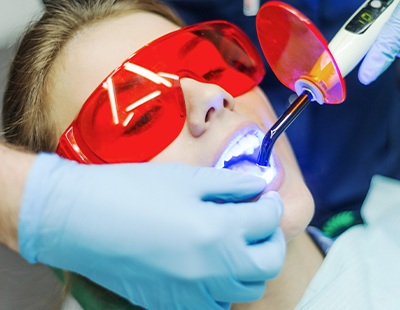 If you want to protect the most vulnerable areas of the teeth as well as prevent them from developing decay, dental sealants offer a quick and easy solution. They are largely ideal for the molars in particular, mainly because they cover the wide and deeply pitted surfaces that put them at high risk for cavities. To complete treatment, all we need to do is place a thin layer of clear composite resin onto the enamel, then harden it so it creates an invisible shield against plaque acids, bacteria, and food particles.
Nightguards for Bruxism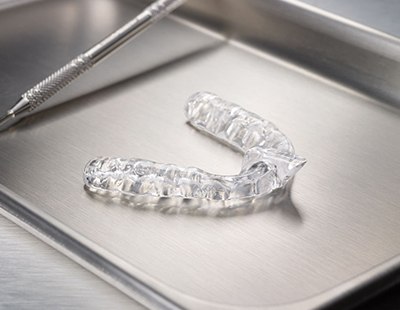 Have you ever heard of the term "bruxism" before? If not, you should know that it's a common condition characterized by unconscious teeth grinding while someone sleeps. However, if left untreated, it can lead to serious damage to your enamel and any current restorations you may have. The good news is we can protect your smile while you rest by creating a customized nightguard that you wear to bed. While this oral appliance is small, it's strong enough to act as a cushion for teeth, preventing any damage that may occur from grinding.
TMJ/TMD Treatment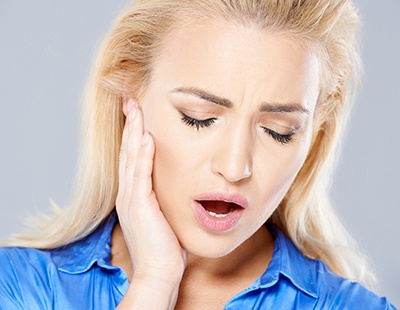 Are you suffering from a stiff jaw or notice clicking or popping on a regular basis? Does your jaw ever get stuck when you open or close your mouth? These symptoms are the most common signs for a condition known as TMD, or temporomandibular joint disorder. Whenever you eat, speak, laugh, yawn, or use your lower jaw in any way, you're relying on your temporomandibular joint (or TMJ.) This refers to the set of hinges connecting the lower jaw to your skull. When chronic pain from your jaw, head, face or neck appears, our team is prepared to address the root of the issue. We do this by combining a number of treatments designed to provide total relief and improve the function of your mouth.
Mouthguards/ Sportsguards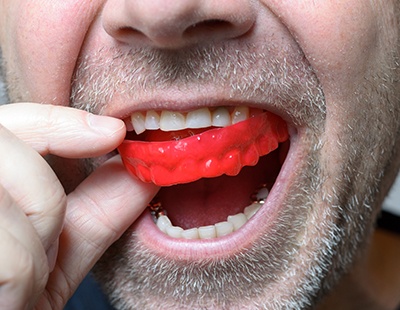 Regardless of who you talk to, everyone agrees that athletes need to wear proper safety equipment. While helmets and shin guards are a no-brainer, the teeth often don't get the same attention they deserve. In fact, 40 percent of all dental injuries are related to playing sports. If you or someone in your family plays sports regularly, our dental office can create a custom-made mouthguard that not only fits better than store-bought solutions, but offers far more protection as well.
Oral Cancer Screening
Did you know that oral cancer claims the lives of over 10,000 people every year? What's even more surprising is the fact that the leading cause of death due to oral cancer is because the condition was not caught early enough. Early detection is essential not just for surviving the disease, but improving treatment outcomes later. That's why we perform oral cancer screenings during every routine checkup. We look for even the slightest indications of cancerous tissue in the mouth. If we find anything, well get a biopsy scheduled as soon as possible.
Fluoride Treatment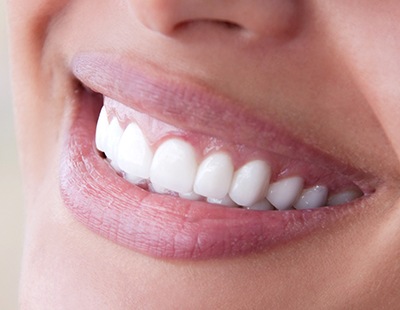 Fluoride is considered a naturally-occurring mineral, but it's also found in many oral healthcare products. You can even find it in your neighborhood's public drinking water! This is because fluoride has been proven to dramatically reduce the risk for cavities, repair minor areas of damage on enamel, and reverse minor decay that's already begun. At our dental office, we apply highly-concentrated fluoride varnishes to teeth, then leave it on the teeth for up to one minute to give them an added boost of cavity protection. Treatment is completely painless and only takes a few minutes to complete, giving you and your family members peace of mind in between dental appointments.