Dentures – Aspen Hill, MD
Reliable, Restorative Smiles
Ready to replace your missing teeth in Aspen Hill? Want to feel confident about the way you look? At Dental Center of Aspen Hill, you can achieve the smile you desire without opting for invasive surgery. Instead, our team of experts can recommend a safe, reliable, and effective solution that offers a natural look and feel. With dentures in Aspen Hill, you will have greater functionality, improved aesthetic, and a chance to feel good about your smile. Want to know if you're eligible for treatment? Contact our office today to schedule an appointment with one of our qualified dentists.
Why Choose Dental Center of Aspen Hill for Dentures?
Advanced technology used to produce more accurate impressions
A customized prosthetic designed to look and feel natural
A personalized approach that meets the needs of each patient
Types of Dentures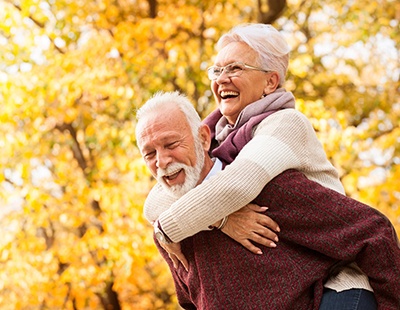 Whether you're missing multiple teeth or an entire arch, dentures come in various forms. While each is designed to restore your smile, your dentist will examine your oral and facial structure and determine which one is right for you.
Full Dentures
Full dentures consist of a full row of artificial teeth that sit on an acrylic, gum-colored base. These can be designed for the top or bottom arch and are custom-made by lab technicians based on the specifications provided by you and one of our skilled dental professionals. In some cases, it may be necessary for us to extract one or more teeth before moving forward with full dentures.
With full dentures, your natural suction helps to hold them in place; however, you can opt to purchase a dental adhesive for added support.
Partial Dentures
If you are missing several teeth along the top or bottom arch, a partial denture can be created and secured into place. Similar to a puzzle piece, this prosthetic is created using the same acrylic, gum-colored base, only the artificial teeth are placed in strategic areas to fill in the gaps of your natural arch. Using metal clasps or clips, it is secured to your regular teeth and held into place.
Implant-Retained Dentures
Unlike a traditional full or partial denture, implant-retained dentures require surgical placement. Using between 4 and 6 dental implants, your dentist will make small incisions in your gums before placing each implant into your jawbone. After spending 3-6 months healing at home and allowing the implants to fuse with your jawbone and surrounding tissues, you will return to have your custom-made denture secured to the tops of your implants. This type of restoration offers greater stability and permanence because of its surgical placement.
Who is a Good Candidate?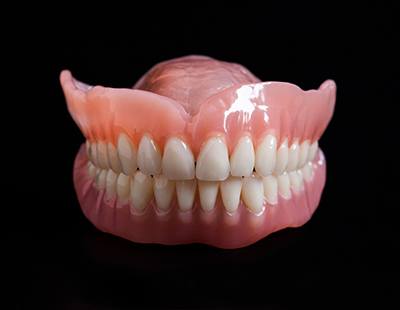 Depending on the type of restoration you plan to receive, most individuals who are considering dentures must experience the following:
Have multiple missing teeth along the top or bottom arch
Are missing all teeth along the top or bottom arch
Have healthy gum tissue
Possess a strong, healthy jawbone
For individuals looking to have an implant-retained denture put into place, the jawbone must be strong enough to support the implants and restoration. If it is not, a bone graft or sinus lift must be performed to add bone minerals to the weakened areas of the jawbone.
Benefits of Dentures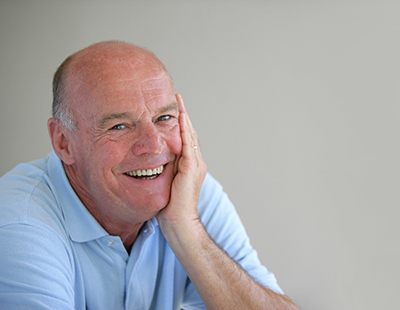 Dentures have been around since the days of George Washington but fortunately, they've come a long way. Instead of being made out of wood, these restorative prosthetics are giving people like yourself a chance to live life with a complete smile that is functional and beautiful. Many of the most common benefits you can expect with dentures include:
Improved aesthetics
Boosted confidence
Greater bite force
Better functionality when eating, chewing, or speaking
A restoration that can last years with proper care and maintenance (decades or more with an implant-retained denture)
Better oral health
Dentures FAQs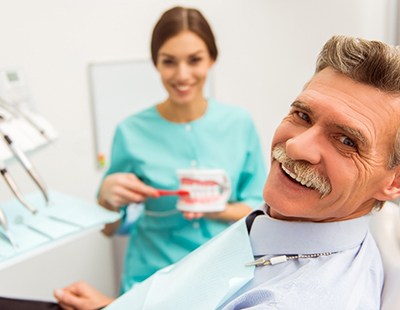 Whether you are missing a few teeth or an entire arch, dentures in Aspen Hill may be the solution you've been looking for to restore your smile and bite! If you have one or more specific questions you'd like answered before committing to this safe, effective tooth-replacement solution, don't hesitate to contact our office so our knowledgeable team can help. However, if you'd like to learn a bit more before giving us a call, then keep reading for the answers to a few frequently asked questions.
How Will I Take Care of My Dentures?
To prolong the lifespan of your dentures, it's crucial to care for them properly. Fortunately, since they are crafted from high-quality materials and are completely removable, that task is relatively easy! To maintain the function and aesthetic of yours, follow the below best practices:
Rinse your dentures after you've eaten to remove food particles and debris
Use a soft-bristled toothbrush to clean your tongue, cheeks, the roof of your mouth, and any remaining natural teeth twice a day
Soak your dentures overnight in a denture-friendly solution to preserve their shape and keep them clean
Visit our office frequently for adjustment appointments to ensure they fit snugly
Do I Still Need to Visit the Dentist Every Six Months with Dentures?
Yes! In fact, your routine appointments are equally as crucial whether you only have a few teeth left or none at all. By conducting a professional checkup and cleaning every six months, our team can conduct an oral cancer exam, remove stubborn plaque and tartar, and ensure your dentures are in tip-top shape. Plus, your biannual appointments are a great opportunity to ask any questions you have about caring for your new smile.
What Happens If My Dentures Break?
Although dentures are custom-made from durable material, it is possible for them to break if they accidentally go tumbling to the floor. If this happens, do your best not to panic. Instead, carefully gather the pieces and contact our office. From there, our team can walk you through the next best steps and schedule an appointment to have them repaired or replaced altogether.
How Much Do Dentures Cost?
Since no two smiles are the same, the price can vary. That being said, there are a few common factors that determine the answer, like the type of dentures you need, the material they are made of, and whether your dental insurance will cover a portion of the cost. That's why we always recommend scheduling an initial consultation. From there, we can conduct a thorough dental exam, discuss your specific smile needs, and see how we can maximize your benefits.
Whether you recently began losing teeth or have been struggling with tooth loss for years, dentures can seamlessly restore your smile and bite without an invasive surgery. Take the next step toward a full, healthy, beautiful smile by contacting our office today!