Restorative Dentistry – Aspen Hill, MD
We Can Repair Your Beautiful Smile
Are one of your teeth in need of some personalized care? Whether your tooth has a chip or a cavity, it can really cause some problems for your smile's appearance and oral health down the line. At the Dental Center of Aspen Hill, we have many solutions that families in Aspen Hill will simply love when they need to rebuild their smiles! Our restorations are made from strong, natural-looking materials, ensuring your dental imperfections and damage vanish behind flawless ceramics. Soon enough, your crack, chip or other issue will be a thing of the past. If your smile needs repair, don't wait to call us today for restorative dentistry in Aspen Hill, MD.
Why Choose the Dental Center of Aspen Hill for Restorative Dentistry?
Three Experienced Dentists In-House
Dental Office Utilizes the Latest Materials and Technology
We're Happy to See Patients Young and Old
Tooth-Colored Fillings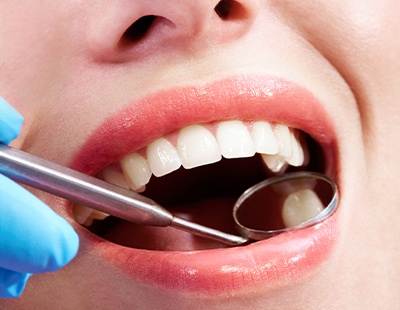 Since it is practically impossible to do so with traditional silver fillings, our team uses tooth-colored fillings to repair minor cavities in teeth, all without altering the appearance of the tooth. Tooth-colored fillings use composite resin material, which means we can have them match a patient's exact enamel shade. This allows them to virtually disappear once placed inside of the tooth. Furthermore, far less enamel needs to be removed to accommodate a tooth-colored filling, which means we can maintain the natural strength of the tooth and make sure it has greater longevity.
Learn More About Tooth-Colored Fillings
Dental Crowns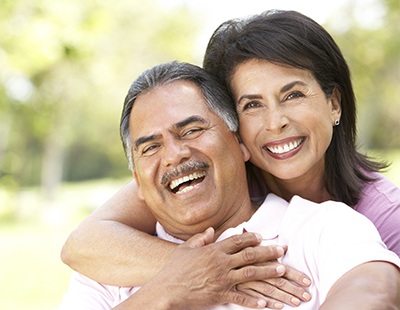 If your tooth has experienced severe damage, a dental crown can save the day. Not only are crowns designed to look like real teeth, but they function like them as well. Each customized restoration is fitted over the top of a damaged tooth, making it well-protected and looking like new once again. We largely use them to repair large cavities as well as keep broken teeth together. However, we can also use them on teeth treated via root canals or in tandem with dental implants.