Invisalign – Aspen Hill, MD
The Discreet & Custom-Tailored Orthodontic Treatment
Do you need to fix orthodontic issues but are hesitant to commit to having metal brackets and wires in your mouth for years at a time? At Dental Center of Aspen Hill, we offer custom-tailored Invisalign clear aligners that act to slowly shift your teeth into their ideal positions, boosting your confidence and improving your oral health. To learn whether you're a good candidate for this advanced orthodontic treatment, be sure to schedule a consultation by contacting our team today.
Why Choose Dental Center of Aspen Hill For Invisalign?
Experienced Invisalign Providers
Putty-Free Digital Impressions
Convenient Appointment Hours
How Does Invisalign Work?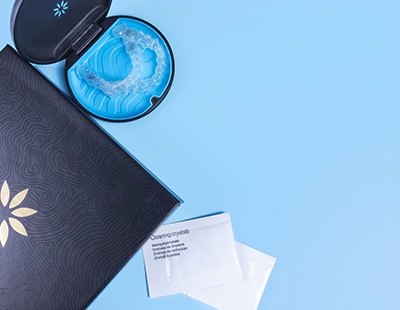 Once you decide that Invisalign is the right choice for you, we'll begin by capturing detailed digital impressions of your mouth to send off to the Invisalign laboratory to craft your aligners. Each set of trays will gently and strategically work to shift your teeth into their ideal alignment while closing gaps and addressing bite problems. In order to achieve optimal results and stay on track with the treatment timeline that we outline for you during your consultation, it's important to wear your trays for at least 22 hours each day, only taking them out when you eat or clean your teeth. Every six to eight weeks, you'll visit our office for a quick checkup and so we can provide you with the next set of aligners in your treatment.
Indications Invisalign Can Help You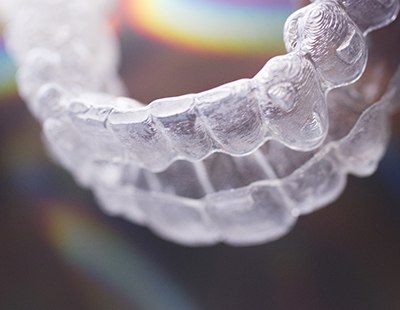 Many patients are surprised to learn that Invisalign in Aspen Hill is a versatile orthodontic treatment that can address several different issues that range from mild to moderate in severity. Below, we've listed a few indications that Invisalign could be the right choice for you.
Crowded Teeth
Using clear aligners, Invisalign will gradually shift crowded teeth to lay flush with each other, eliminating any hard-to-reach crevices that can collect plaque and tartar, leading to the development of cavities and gum disease.
Gapped Teeth
While some patients may embrace the gaps between their teeth, others may find a sense of relief and confidence by closing them using Invisalign aligners. This is also a great way to improve your oral health by making it easier to brush and floss.
Bite Misalignment
Whether you suffer from overbite, underbite, or crossbite, Invisalign trays can target these issues and provide you with an even and harmonious bite. This helps reduce your risk of developing problems such as TMJ dysfunction and teeth grinding.
The Benefits of Invisalign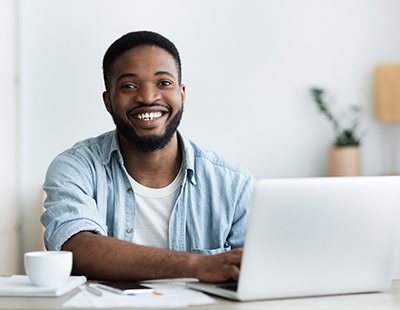 Invisalign has several unique benefits to offer patients, making them one of the most popular orthodontic treatments among teens and adults. Some of these advantages include:
Removable convenience so you can continue eating all of the same foods you enjoy.
Easier oral hygiene maintenance helps you avoid developing issues throughout your treatment.
Faster average treatment time than traditional braces.
Discreet, clear appearance helps you avoid unwanted attention.
If you would like to straighten teeth in Aspen Hill, don't hesitate to contact our office today to schedule a consultation.
Invisalign FAQs
Now you know a bit more about Invisalign in Aspen Hill, who is a good fit for this orthodontic treatment, and the numerous benefits the clear aligners come with. If you are ready to schedule your initial consultation, don't hesitate to get in touch with our team. If you would prefer to do a bit more research, however, then we are here to help! Below, you will find the answers to a few of the most frequently asked questions we get from patients.
Does Invisalign Treatment Hurt?
One of the biggest reasons patients hesitate to move forward with Invisalign treatment is because they are fearful of how much it will hurt. If this is what is holding you back from achieving your dream smile, you'll be happy to know that this discreet orthodontic alternative is considered by many patients to be way more comfortable than metal braces. After all, the clear aligners are custom-made for your unique smile, minimizing discomfort throughout each phase of your treatment. With that being said, it is completely natural to experience some soreness during your smile transformation – that means the trays are working to shift your teeth into their new position!
How Do I Clean My Invisalign Aligners?
For your smile-transformation to remain practically undetectable, it is important to keep your aligners clean. Otherwise, they can become stained and discolored, causing your teeth to look unhealthy. Fortunately, caring for them properly is relatively easy. Just follow the below best practices:
Rinse your trays with lukewarm water when you take them out of your mouth and before putting them back in.
Clean your aligners each night with an Invisalign-friendly cleaner.
Don't eat or drink with your trays in (with the exception of water).
Keep your aligners in a clean, sturdy case when you aren't wearing them.
Brush and floss consistently to keep your teeth and gums clean.
Will Invisalign Affect My Speech?
A common concern potential patients have is whether their speech will be affected by their treatment with Invisalign. The answer? Possibly. However, many patients don't experience any difficulty enunciating properly from the start. Those that do typically adjust within a few days. Plus, you can speed up the process by reading aloud and practicing the difficult words repeatedly. Simply put, you shouldn't let this stop you from achieving your smile goals with Invisalign.
What If I Accidentally Break or Misplace My Invisalign Trays?
For Invisalign to effectively guide your teeth into their new and improved position, you must wear your aligners for 22 hours a day. If your trays are accidentally misplaced or break altogether, then your treatment plan can significantly be delayed. To prevent that from happening, get in touch with our team right away. From there, we can discuss the next best steps to get you back on track.